Whether you're ready to start your new camping season or just looking to do some spring cleaning, these RV tips for making your RV fresh and ready for the campground are easy to accomplish. Learn more about how to get prepared for a new year of camping below.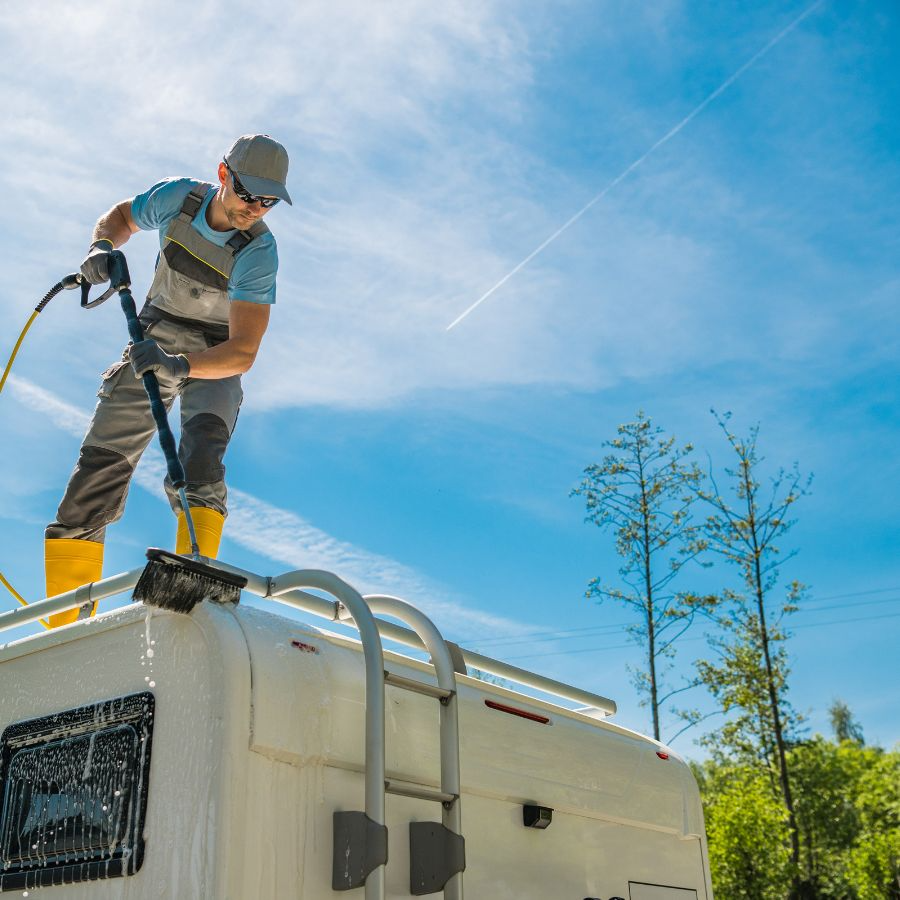 Have a Place for Guests to Put Their Shoes
Keep the dirt out of your RV by providing a basket or storage space for shoes. Having your guests and families kick off their shoes when entering the RV will significantly reduce the amount of dirt, mud, and more tracked inside.
Use a Wet/Dry Mop
You don't have a lot of storage space for cleaning supplies in an RV, so having a dual-purpose wet and dry mop is an excellent way to save space. Additionally, using a single mop for dry and wet messes makes cleaning even easier.
Keep Disinfecting Wipes Everywhere
I highly recommend keeping a set of disinfecting wipes in every room. Although an RV is a small space, you'll spend less time cleaning every room when the cleaning supplies are in easy reach. Don't forget to keep a set of disinfecting wipes outside as well.
Have A Pet Hair Removal Tool Handy
If you're traveling with pets, pack a pet hair removal tool like a ChomChom Roller or lint roller. It's also a good idea to brush your pet regularly to reduce the amount of hair left in the RV.
Use Air Fresheners
Keep your RV smelling fresh using air fresheners like plug-in diffusers or wax melts. Candles are also an option, but you should never leave a candle lit in the RV while you are not inside the RV. You can also use air freshener spray us to mask unwanted smells.
Keep a Dehumidifier
Make your RV more comfortable by keeping a dehumidifier going. This is especially important in the RV's bathroom or during the summer months when the humidity is higher. We recommend using a larger dehumidifier in the living room and a small one in the bathroom.
Contact us to take home the perfect RV for all of your adventures. Call today.