Getting the most out of your RV's space doesn't have to cost much. As full-time RVers, we have more than a little experience with finding creative ways to make an RV feel like home. We'll show you our favorite RV tips for how to get organized on a budget with these dollar-store hacks.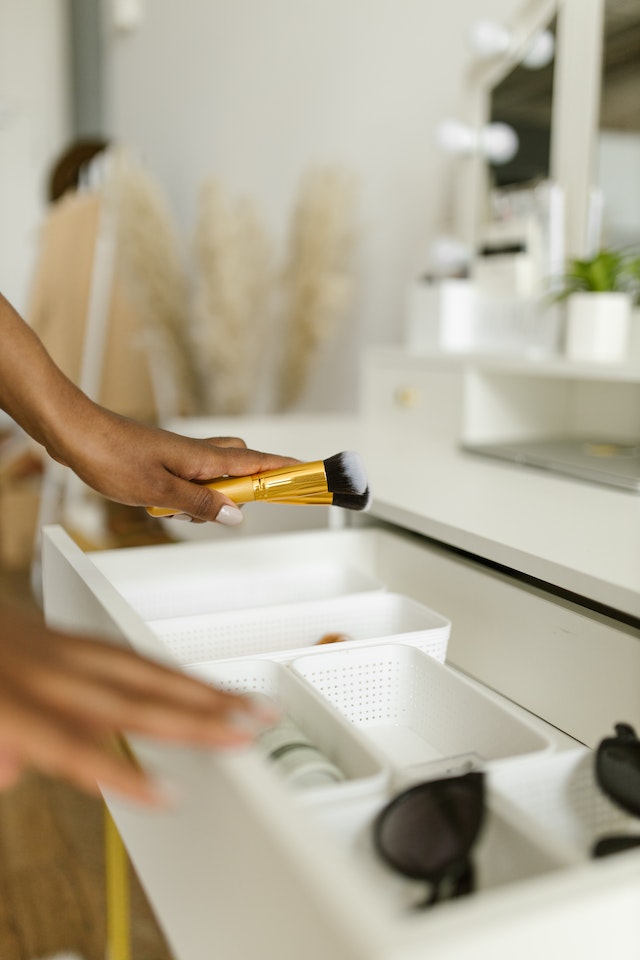 Plastic Drawer Organizers
Drawer organizers like the ones above are one of the best ways to stay organized on the road. We recommend taking measurements of your drawers before you buy because RV drawers and cabinets are often different sizes than residential cabinets.
Command Hooks
As full-time RVers, we use command hooks for everything. We have them in our kitchen for keeping utensils close, in the bathroom for towels, and in our bedroom for hanging jewelry and more.
Shower Curtain Tension Rod
A great way to keep your cabinets organized is with shower curtain tension rods. These can help to keep bottles, spices, and more in place. Additionally, you can add another row of hanging space to your RV's closet if you need it.
Cord Wraps
If there's one thing I can't stand, it's cords hanging everywhere. A great way to keep your cords organized and limit the amount of clutter is by using twist-ties to keep them tucked away. Additionally, you can find foam curling rods for your hair at the dollar store that also work as excellent cord wraps.
Rubber Liners
A great way to keep your cabinets organized, even when on the move, is with rubber liners. We use these in our cabinets and all our drawers to make sure everything stays in place while we're on the go.
Clear Storage Bins
If you have a loft or a pass-through storage space, using clear storage bins is an excellent way to stay organized. You'll find that getting bins that are all the same size will also make the space feel more manageable.
Contact us today to find an RV to take you and your family on unforgettable vacations.