As the camping season draws to a close, it's time to start considering how you're going to winterize your RV. When you have an fantastic travel trailer like the Coachmen Catalina travel trailers for sale at RV Value Mart, winter maintenance is crucial to maintaining your RV. This end of season RV checklist will help you get started on winterizing your RV.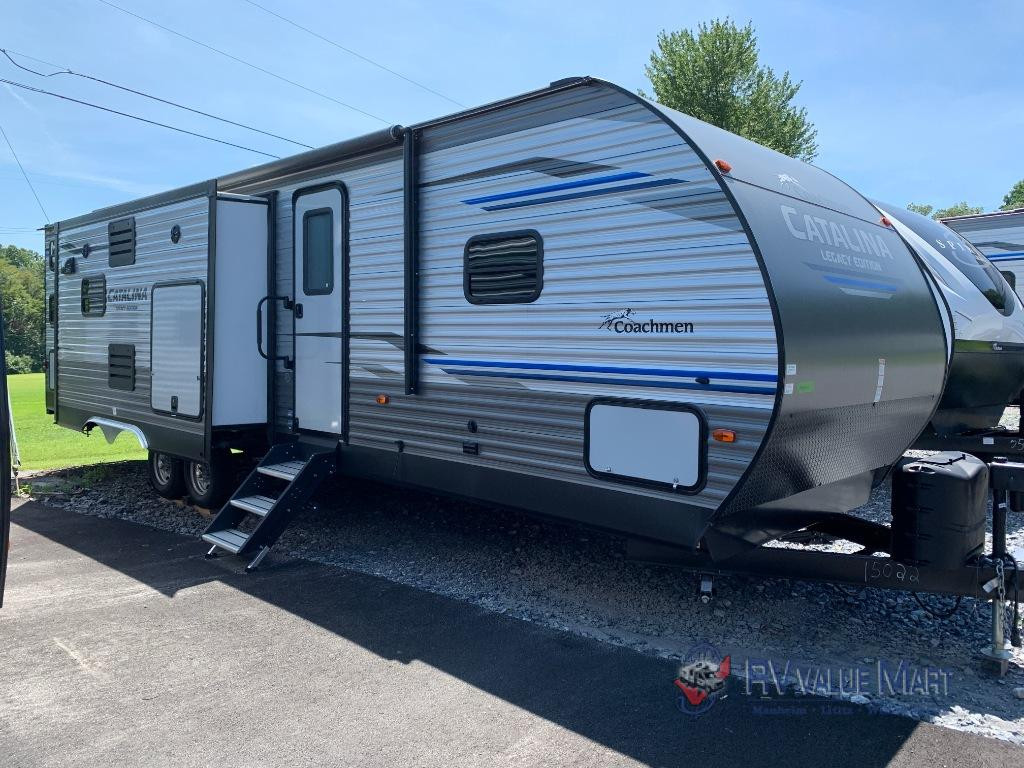 Check Your Appliances
When you're getting ready to close up your RV for the winter, you'll want to run a quick test on all your appliances to make sure they are running smoothly.  This can help you determine if you'll need to order any new parts or contact the dealer about warranties before winter.
Flush Pipes
It's crucial to get all the water out of your plumbing before the temperatures drop below freezing.  Leaving water in the pipes could lead to broken plumbing and costly repairs come spring.  You'll also need to flush all your appliances that use water like your ice maker and washer/dryer units.  Then, add anti-freeze to the system to help prevent any damage over the cold months.
Inspect Seals and Roof
You'll want to inspect all the seals around your windows and doors for cracks and leaks.  You can easily repair any damage yourself, or bring the RV to RV Value Mart and let us take care of it for you!  It's crucial that you inspect the roof, as well, especially if you live in a location that gets a lot of snow.  Roof damage will need to be repaired before the snow begins, or you may have substantial water damage by springtime.
Locate and Repair Leaks
You will need to check your plumbing and roof for leaks.  You can do this yourself, or have the professionals at RV Value Mart preform routine maintenance on your RV and all the winterization for a reasonable price.  If you're located near our Manheim, PA, location, come to our Drive Through Winterization Event!  November 6th-9th and 14th-16th we'll be offering winterization for $69*!!!
*Additional fees for units with washer/dryer, ice makers, or dishwashers.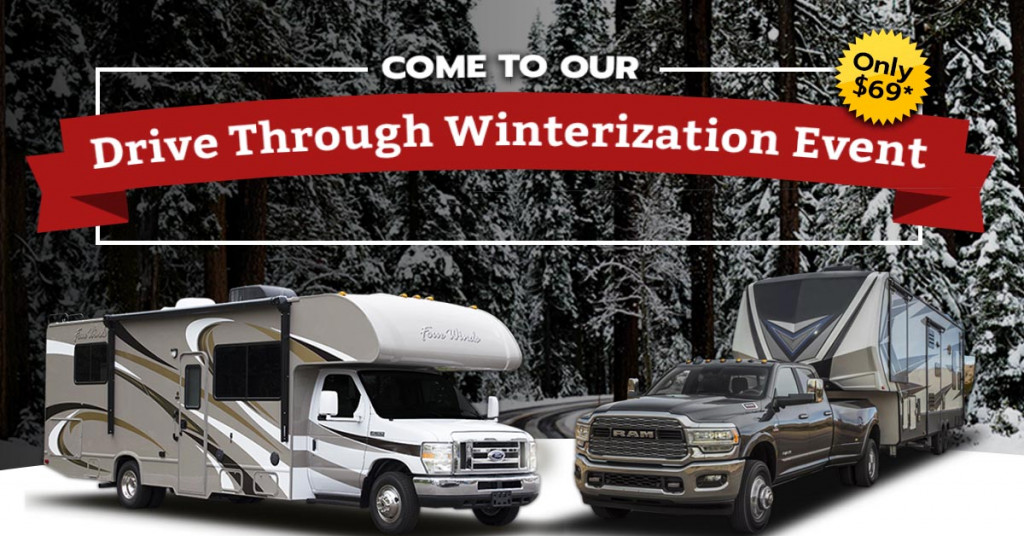 Contact us today if you have any questions about winterizing your RV, or schedule an appointment to have our service crew take care of it for you! We offer an easy drive-through winterization option. Call today!