When you head to the campground the goal is to spend as much time as possible enjoying mother nature. Finding an RV that helps you make the most of your time off is easy when you shop the RVs with outdoor kitchens for sale at RV Value Mart. In this Coachmen Catalina Legacy travel trailer review we'll show you the benefits of an outdoor kitchen and even share an easy camping recipe to try out!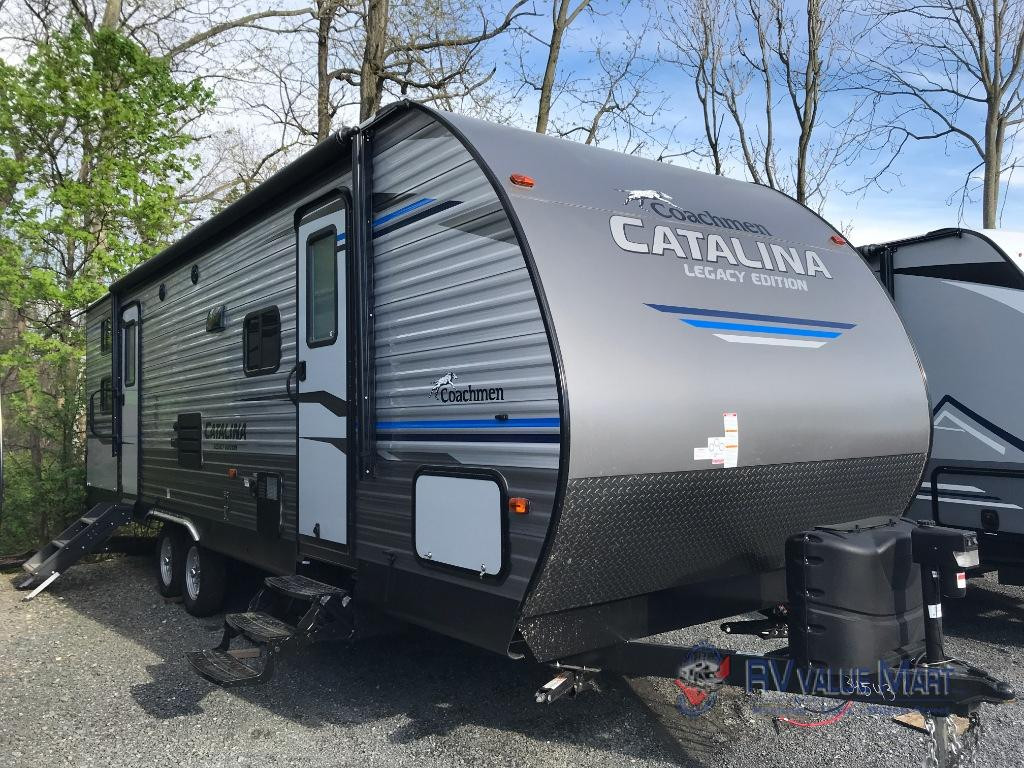 Pull Out Kitchen
The outdoor kitchen in this travel trailer is the ideal place to whip up a meal for your family or clean your catch from a day of fishing.  You'll find a sink and a pull-out stove-top with two burners.  In addition, there is tons of counter and cabinet space for storing everything you need to make hot dogs over the fire.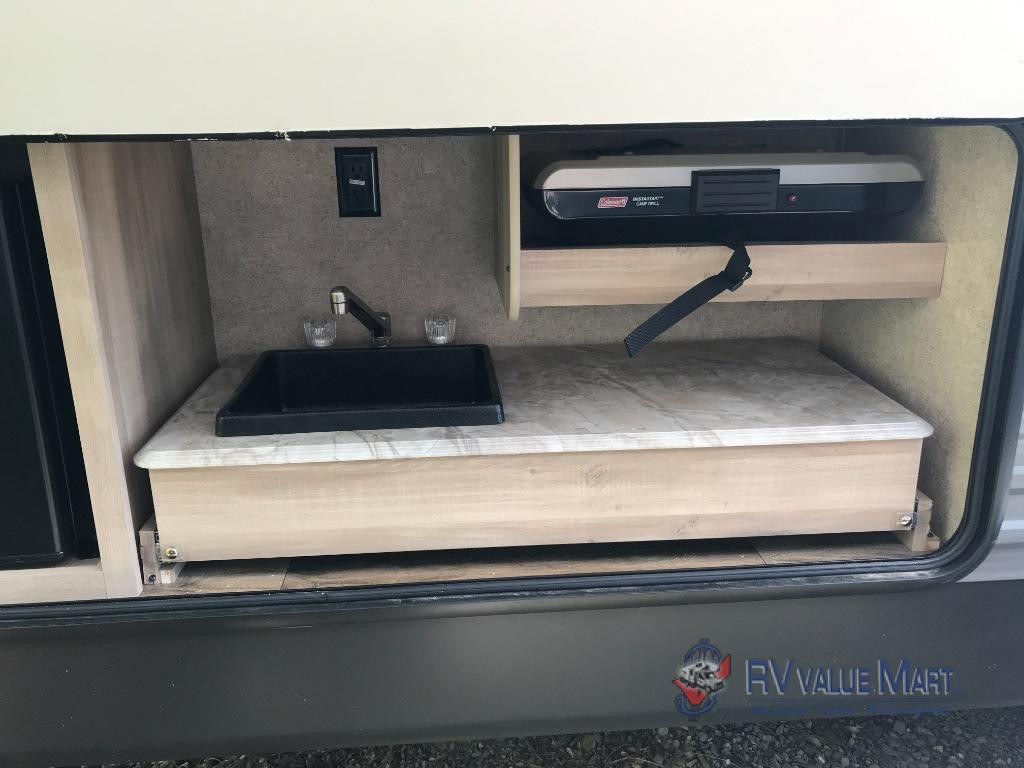 Indoor Features
When you step inside the Coachmen Catalina you'll find a spacious living area with a U-shaped dinette and folding sofa in the large slide.  There's a full kitchen with a refrigerator, three-burner range with a hood, microwave, and deep under-mount dual basin sink.  This model also features sleeping for up to ten campers, including a private master, bunk beds, and both the sofa and dinette.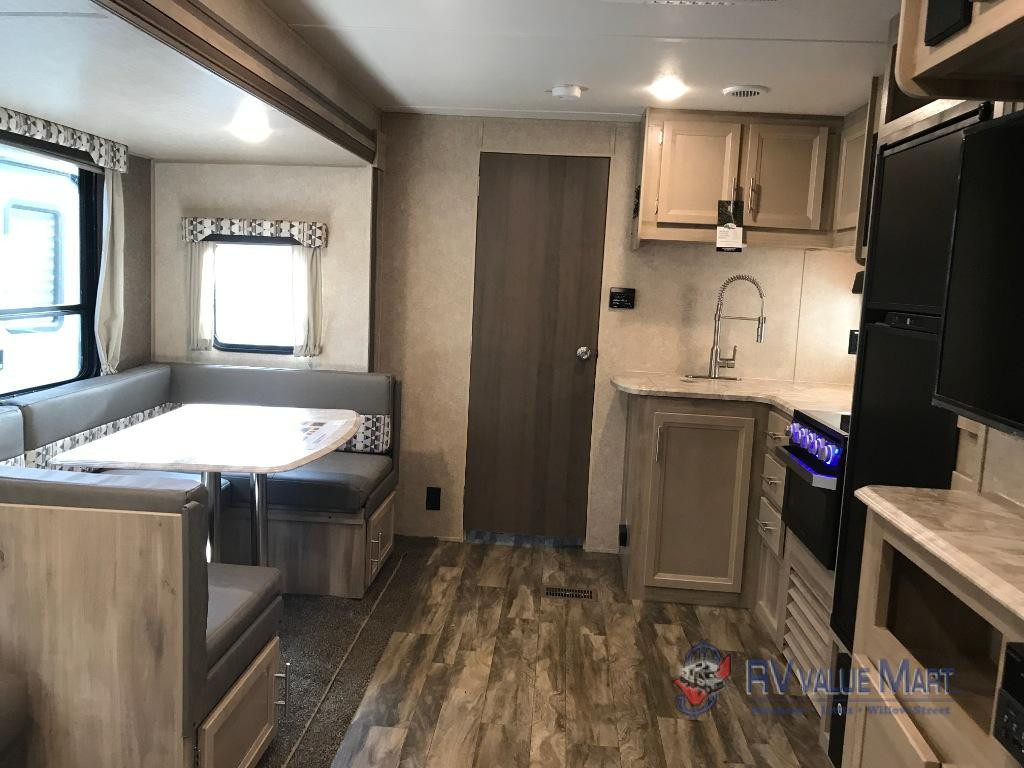 Recipe – Kababs
A tried and true camping recipe that offers a nice break from hot dogs and sandwiches, is the simple kabab.  All you need is your choice of veggies, meats, BBQ sauce, and some skewers and you're ready to make a delicious meal.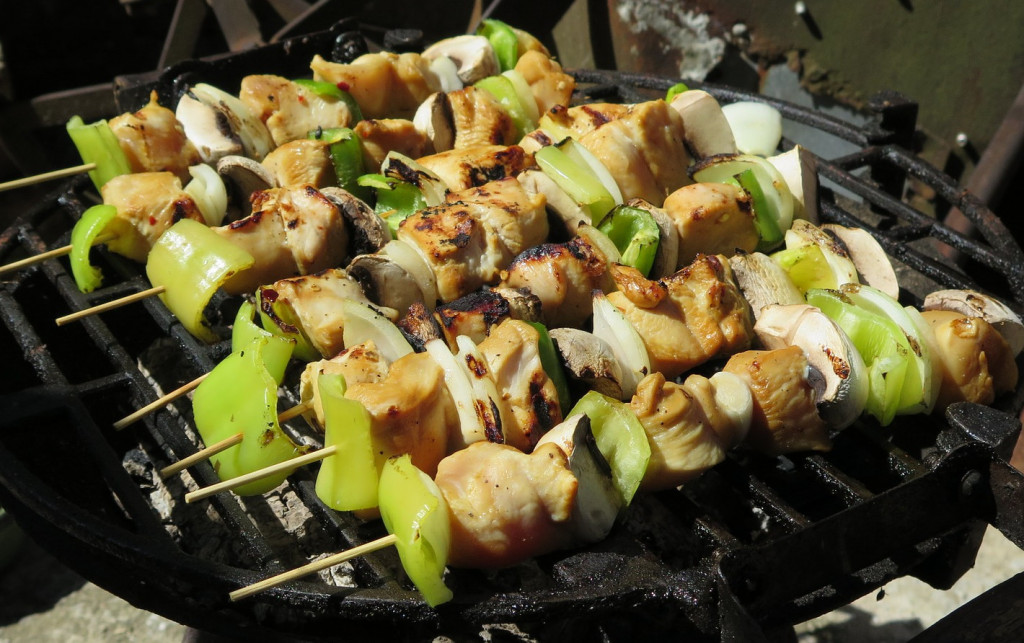 Ingredients:
Veggies: peppers, onions, tomatoes, squash, mushrooms, zucchini, and broccoli tend to work the best.
Meats: chicken, steak tips, polish kielbasa sausage, and shrimp are recommended.
BBQ sauce 
Skewers
Instructions: 
Chop your veggies into large chunks that will easily fit onto your skewer.  Slice sausage and cut chicken into cubes for quick cooking.
There are two ways to go about cooking kababs:
1. You can let everyone build-their-own skewer with the ingredients they like, smother it in BBQ sauce, and place it on the grill or over the fire, rotating frequently until the meat is cooked through.
2. You can skewer the veggies and meats on skewers by type (peppers on one, onions on another, chicken on another), slather those in BBQ sauce, and cook over the fire or grill until done.
Pro Tip: Personally, I've found that the second method gets better results.  Tomatoes, mushrooms, and onions all cook very quickly over a fire, but chicken still takes quite a while.  If you have these ingredients mixed on a skewer, the meat may be raw and the veggies burned.
Don't waste another minutes cooking your meals inside when you get a Coachmen Catalina Legacy travel trailer with an outdoor kitchen!  Contact us today.