Hi, I'm Kate!  I'm a full-time RVer, wife, mother, writer, and dog-mom who loves putting delicious, easy foods on the table.  I like to think that my specialty is taking vegetables that my husband and son won't touch and making them into a delicious dish that is requested often.  So, here's my easy camping recipe with a healthy twist on a fall soup that will keep you and your family feeling cozy at the campground!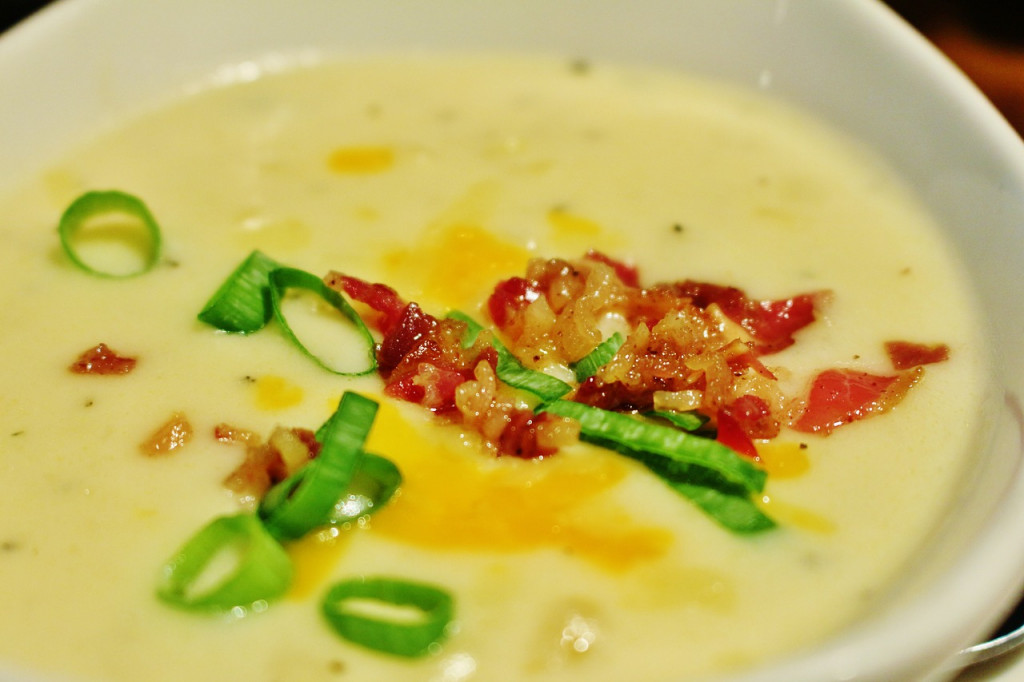 My Secret Weapon
Ok, so first of all, if you don't have an Instant Pot, you need one.  I live in an RV, which means we have a limited amount of space for storage.  Thankfully, our Forest River Sabre 36BHQ fifth wheel has a huge pantry, but even if we had less space, I would still recommend getting a duo Instant Pot and Air Fryer like the one I have.  It's massive and takes up the whole bottom shelf of our pantry, but I use it every day, so it's well worth it.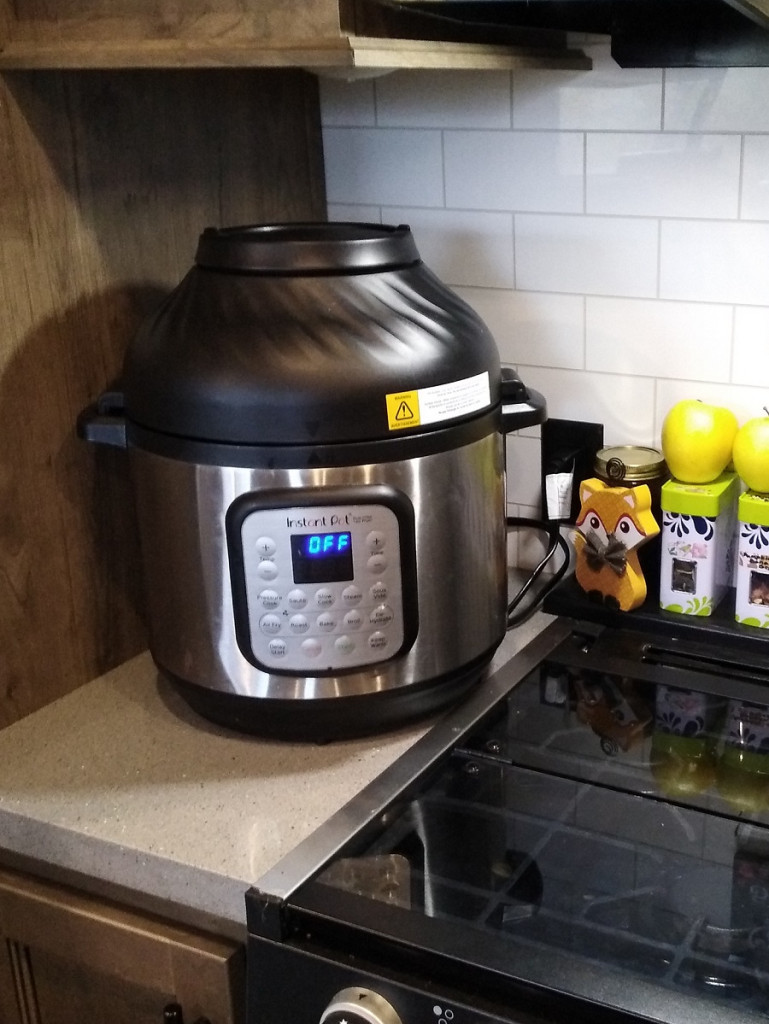 Instant Pot Loaded Potato and Cauliflower Soup
Serves: 4
Prep Time: 10 Minutes
Cook Time: 26 Minutes
Total Time: 36 Minutes
Ingredients:
6 Strips of Bacon
1 Medium Sweet Onion
4 Cloves of Garlic
4 Russet Potatoes
1 Head of Cauliflower
1 Ranch Seasoning Packet
2 Cups Chicken Stock or Vegetable Stock
1 Cup Milk (room temperature)
2 Cups Shredded Extra Sharp Cheddar Cheese
Sour Cream
Salt and Pepper to Taste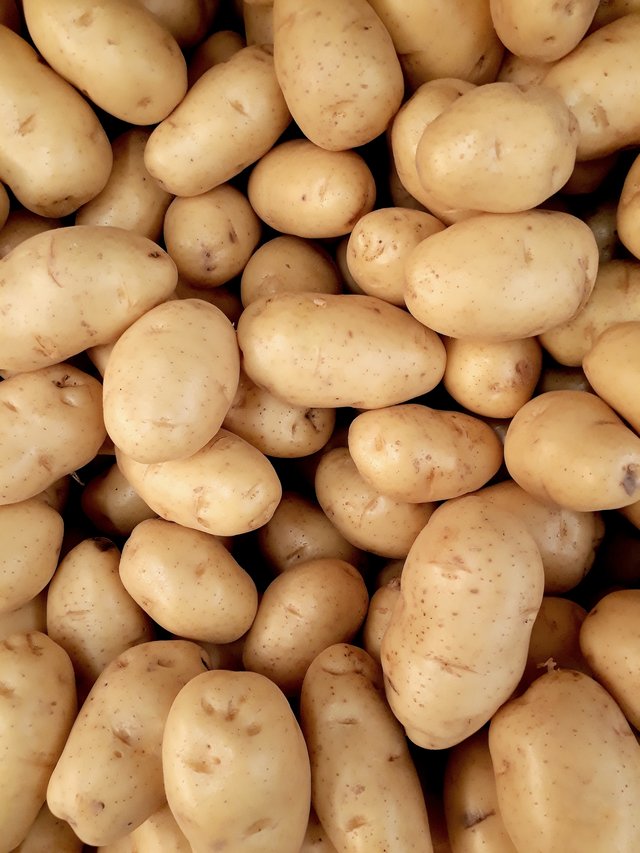 Instructions:
Set up your air fryer and cut your bacon strips in half.  Layer the bottom of the air fryer basket with the bacon; if needed, add the wire rack and drape the bacon on it so that it won't overlap.
Air fry the bacon at 400 for 10 minutes.
While the bacon cooks, finely dice the onion and garlic, wash and roughly chop potatoes and cauliflower.  You can peel the potatoes if you prefer, but I find that this adds an extra step that isn't necessary.
Remove the bacon, air fryer basket — no need to wipe out the bacon grease; we're going to use that!
Set the Instant Pot on "Sauté."  Add the onion and the garlic and cook until soft and aromatic.
Add the potatoes, cauliflower, chicken/vegetable stock, ranch seasoning, salt, and pepper.
Cover, seal, and pressure cook on HIGH for 10 minutes.
Once the timer beeps hit the quick release to start the venting.  Slowly add the room temperature milk, cheese, and sour cream.  Stir continuously until mixed and serve!
Top with sour cream, bacon bits, shredded cheese, and chopped chives to add an extra flare or serve as-is.
Tip: The cheese should thicken the soup, but I've found that if it's still too watery, that adding some instant potato flakes is better than flour and easier incorporate properly.  Just measure about 1/4 cup, dump it in, mix, and serve.  You can add more if you need it, but this is usually enough for us.
If you're looking for an RV to take your family on vacations they'll never forget, browse the incredible selection of RVs for sale at RV Value Mart today!  Contact us for more information.